museletter #79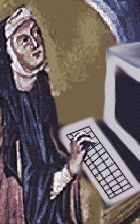 Hello muse Friends!
seasons & a muse wish you a warm and renewing spring!
---
NOW APPEARING!
Jeanne Marie Spicuzza
at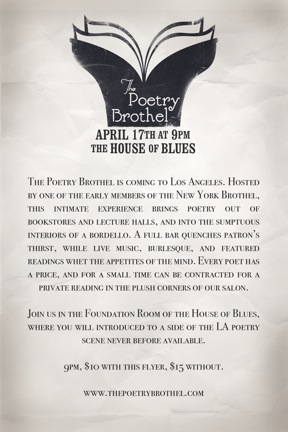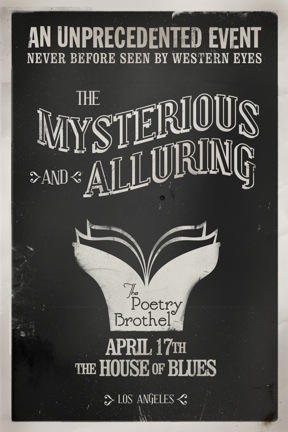 ---
... AND OTHER COOL STUFF!
seasons & a muse are in talks for project capital! Visit our schedule & opportunities page, or email us for more details!
---
MOLTO BENE!
seasons & a muse and LIBRI Publishers bring you MY ITALIA by Jeanne Marie Spicuzza, a poetic travelogue based on the author's hilarious experiences in her family's native Italy! Includes "Confession," "Sicilian Monopoly," "Italian Theatre" and more! Now available at the muse store and Amazon.com! Viva, Italia, alla famiglia!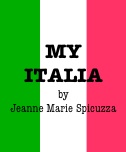 50% of the first printing has already SOLD OUT!

Jeanne Marie Spicuzza reads LIVE selections from MY ITALIA! Check out our schedule & opportunities page for details!
---
BREATH OF GOD
Audio segments from the major motion picture, currently in active development, BREATH OF GOD: The True Story of Hildegard von Bingen by Jeanne Marie Spicuzza were selected for "The Dinner Party," the famed feminist exhibit by artist JUDY CHICAGO! Go see this and more on permanent collection with the Brooklyn Museum! Don't miss it!
Join Hildegard von Bingen, Jeanne Marie Spicuzza and Stefanie Naifeh at "The Dinner Party" today!
---
LIVE THE GOOD LIFE!
Check out the online muse store for *HEALTHY and HAPPY* muse-inspired products and services!
---
Jeanne's
ONLINE REAL-TIME MOVIE-MAKING JOURNAL
PART III
I left my friends, family and philosophy MA program in Milwaukee, burning to make a movie about Hildegard of Bingen. Within days of arriving to Los Angeles, I explained this to the first agent I spoke with. He was less than skeptical.
UTA AGENT
I'm sorry.
Coming from LAX airport, the shuttle driver, a member of the Bahá'í faith, told me a beautiful story of two lovers searching in the dark for each other. When I arrived to my new loft apartment, there were already two messages from the man who would leave his home to marry me.
I noticed many synchronicities that welcomed my risk-taking decisions. Quickly, I met some very good people. One introduced me to a kind, elderly financier, who agreed to fund the project! Then, sadly, he passed away from a staph infection after heart surgery. It was difficult for his friends and loved ones, and triggered, for me, thoughts around the loss of my mother. His partner, who took over for him, didn't work out. I wept, and wondered if I could ever make my movie.
VOICE
You can.
This was going to be a longer road than I had anticipated...
MORE TO COME...
---
PREVIOUS museletter EDITIONS
Winter 2010
Jeanne's ONLINE REAL-TIME MOVIE-MAKING JOURNAL, PART II
Autumn 2009
Jeanne's ONLINE REAL-TIME MOVIE-MAKING JOURNAL, PART I
---
LINKS WE LIKE - FEATURED SITES
Madam M and her house of poets take you to the heights of poetic ecstasy at "The Poetry Brothel"! Come in and visit... not a one will be able to keep their words to themselves...
---
"Jeanne Spicuzza"
Get the Golden-Headset Award-nominated CD "Jeanne Spicuzza", now available in MP3 format!
You can also find the SLAM-winning sensation, "(Men Succeed Where Women Are) SLUTS" on an AWESOME compilation by Ladyfest Belgium organizer and Riotgrrrl Nina at Echo Records!
---

seasons & a muse
P.O. Box 5849
Playa del Rey, California 90296-5849
U.S.A.
Or email us!
"The currency of civilization is Art." - Stella Adler