---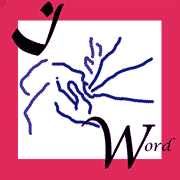 NOW AVAILABLE!
seasons & a muse and INOCULATION Group distribute the second, self-titled CD, "Jeanne Spicuzza", which combines rich, ethereal sounds with powerfully poignant spoken word, poetry and music both the ancient and new. Brilliant production and sound design by DAVID CHRISTIAN BECKER! The CD includes a beautiful a cappella composed by Hildegard von Bingen and performed by the angelic and sonorous STEFANIE NAIFEH, with a special preview of the film's dialogue! It also includes a bonus track of the SLAM-winning hit, "(Men Succeed Where Women Are) SLUTS", which ranked HOT!!! in the TOP 40 of Amazon.com downloads for eight consecutive weeks. "(Men Succeed Where Women Are) SLUTS" can be found at Amazon.com, MySpace.com and YouTube.com, along with all other selections from the CD "Jeanne Spicuzza", "The American Dream is Alive", "Mafia" and "Hildegard/O quam mirabilis est" from the future major motion picture BREATH OF GOD: The True Story of Hildegard von Bingen!
Watch for "(Men Succeed Where Women Are) SLUTS" in the major motion picture MAKING ANGELS!
Bennet Pomerantz wrote:
Performance artist Jeanne Spicuzza in her self-titled cd, Jeanne Spicuzza (1 cd, 50 minutes, poetry, Self published) has captured my mind and my ears with her bravado. Her reparatory of vocal characters flows off the map. Her words are creative, well thought out and will astonish both male and female alike. The CD is a diverse mix of poetic styles married with this vocal veteran. A note to Ms Spicuzza, If someone offers to narrate an audio presentation take it, you are in wonderful vocal form.
– AUDIOWORLD, March 2001
In conjunction with film, DVD, CD and book releases, Jeanne Marie Spicuzza continues touring internationally. View schedule.
For bookings, contact INOCULATION Group at inoculation@seasonsandamuse.com.
---

seasons & a muse now accept commissions for artwork by Jeanne Marie Spicuzza and Guy Hoffman!
Send your requests to artemisia@seasonsandamuse.com!
See Jeanne's watercolor illustration and storyboard image inspired by the screenplay for upcoming motion picture BREATH OF GOD: The True Story of Hildegard von Bingen, selected as the cover of the Fall Quarterly edition of Blue Fifth Review!
ALSO AVAILABLE...
"METAMORPHOSIS"
Glorious, 23 x 41, original watercolor, one of sixteen from the series, "I climbed because I wished to fly" by Jeanne Marie Spicuzza, now exhibited at the David Barnett Gallery in Milwaukee, Wisconsin. Remaining series images available through Artemisia. Watch for "I climbed because I wished to fly" illustrated book of poetry, available through LIBRI Publishers.
---

Our talented and growing team of web and multi-media artists are available for all your Internet needs, including:


web page design
site development
content development
graphic design
internet project management
marketing
multi-media development (UK)
Email inanna@seasonsandamuse.com for details.
---

For Beautiful Children Like You

by Jeanne Marie Spicuzza and Guy Hoffman is the long-awaited discovery book for children of all ages, packed with activities geared towards fun, healing and happiness!

Purchase your copy of For Beautiful Children Like You today!

MY ITALIA

by Jeanne Marie Spicuzza is a humorous and poetic travelogue based on the author's hilarious adventures in her family's native Italy! Molto dramatica! Fun and good food for all! Includes "Confession," "Sicilian Monopoly," "Italian Theatre" and more!

Purchase your copy of MY ITALIA today!

B. Tilley wrote:

I used this book for my travel narrative class... very funny... quite good and entertaining.

– Amazon.com, August 2010

Theresa Antonia wrote:

... packed full of delightfully funny allegories of life as an Italian...

– PoeticDiversity, August 2009

Bobby Tanzilo wrote:

... a love letter to a country... slices of daily life for a traveler...

– OnMilwaukee.com, Febuary 2009

beautiful terrible & true

is the premiere collection of poetry by Jeanne Marie Spicuzza and includes the title poem, along with "I climbed because I wished to fly... " "Helen" "Labors" "Mafia" and much, much more!

After a sold out first printing in 2000, the SECOND EDITION makes its debut! All the poems you love with a new foreword by Len Dacquisto!

Purchase your copy of beautiful terrible & true today!

Kenneth J. Atchity wrote:

Jeanne Marie Spicuzza's surprising little collection is a delightful combination of classical motifs and contemporary "admittedly confused" feminism. One of my favorites: "Helen (if she were a Jewish American Princess living in Brooklyn)" begins: "It's not my fault./I was framed./I may be pretty,/but I'm not that pretty./I didn't fashion the tanks/build the guns/forge swords that slashed--and I didn't think Paris or Achilles/were very good lucking either." Other favorites: "Why I am afraid of the dark," "Of you," "Intersubjective" which ends, "because/you and you and you and me/we/make it/be/Confused?/Don't be./Listen./I am not in sales..." and one more: "What an obsessive-compulsive disorder/would say if it could speak." If you're one of those rare souls who still buy and read poetry, don't miss this one. It's worth much more than the price.

– STORY MERCHANT, March 2008
---
seasons & a muse currently offer "GODDESS" tours:
The Hildegardian: Tour of the Rhineland

See the enchanted mists rise from the river, past medieval castles that line the shores of this glorious German homeland to Hildegard von Bingen! Explore the monasteries, the wineries and historical sites of this talented and influential woman. Be inspired by truth and beauty. Hosted by BREATH OF GOD: The True Story of Hildegard von Bingen creator and star, Jeanne Marie Spicuzza.

Art and Myth For the Modern Age: Tour of Italy

Visit works of the world's greatest artists in Rome, Florence and Venice! From Michelangelo's Sistine Chapel and Botticelli's mythic images to Artemisia Gentileschi, Titian and Tintoretto, the tour includes special lectures on women of the Renaissance. Hosted by Jeanne Marie Spicuzza.

Ancient Greek Traditions: Tour of Greece

Journey back to ancient lands! Step into the architectural wonders of Athens and Crete. Whether the Parthenon, the Temple of Athena or the castle ruins of King Minos, these foundations of philosophy and Western culture await you. Hosted by Jeanne Marie Spicuzza.

Additional information regarding these summer tours is available. E-mail us to sign up or request further details!

---

Online, in-person and telephone consultations and courses available.

Utilizing the seven arts, we strive to meet individual needs, based upon personal history.

All products are handcrafted and made specially to order!

NOW AVAILABLE!

WOMANNESS

Skin Care

A *NEW* glamourously pure skin care line that harkens the Golden Age of Hollywood! Created by Jeanne Marie Spicuzza!

Hey, Dollface! Check us out!

Also...

Unique products, formulas and blends containing ORGANIC herbs, oils and other healthful ingredients that promote wholeness, energy and well being! Created by Jeanne Marie Spicuzza.

Email fullmoonpharm@seasonsandamuse.com for details!

---

We have been hired by our former division, the newly incorporated Seasons & a Muse Productions, LLC, along with Hilde Productions, LLC, to develop the first full-length biographical English language feature film on twelfth-century German artist, composer and visionary leader Hildegard of Bingen (1098-1179).

In a time when men ruled the earth, she brought power from the Heavens...

BREATH OF GOD: The True Story of Hildegard von Bingen, conceived passionately over 15 years, has been hailed by David Lynch as a "great project."

Hildegard was the most revolutionary visionary artist and thinker throughout history. Hildegard wrote three books of theology, two books of science, including the first treatises by a woman on feminine sexuality, countless letters and biographies. The first composer whose biography is known, Hildegard wrote over seventy-seven songs, including the first form of an opera, and various poems. Hildegard founded two Benedictine monasteries, celebrating education and the beauty and talents of woman. Hildegard struggles to fulfill her mission as perhaps the most influential woman in history and faces challenging relationships with popes, kings and bishops. Her teacher and scribe, the loving monk, Volmar, shares with her an impassioned love that remained unconsummated yet constant for fifty years.

The screenplay was requested and received high honors from the Secretariat of State and Vatican Headmaster of Arts and Culture. The project has since been blessed by Pope John Paul II and Pope Benedict XVI. The screenplay was a semifinalist in the Academy Nicholl Fellowships in Screenwriting, awarded through the Academy of Motion Picture Arts and Sciences.

BREATH OF GOD, a feature film slated to be shot in Eastern Europe with glorious visuals and strong characters, has attracted many who await director attachment. John Neff, David Lynch's sound engineer ("Mulholland Drive," "The Straight Story"), submitted his letter of interest. John was sound engineer on the CD Lux Vivens: The Music of Hildegard von Bingen, produced by David Lynch. Heidrun Reshoeft, co-producer of Lux Vivens, has signed her letter of intent for historical and production consultant. Music director Stefanie Naifeh ("Spiderman," "What Dreams May Come"), who has worked extensively with Danny Elfman, has also provided her letter of intent.

seasons & a muse support this project, with the intention of reaching mass audiences, to entertain and bring to people worldwide this powerful woman in history. BREATH OF GOD was created by Jeanne Marie Spicuzza. She began researching the life and work of Hildegard von Bingen in the spring of 1990, while working part-time for a classical music store. She was offered a compact disc of Hildegard's music by the department manager and became fascinated by a woman of such diverse talents, yet almost unknown. Since she encompasses many of these same gifts, she felt compelled to share her knowledge. After completing a Bachelor of Arts degree in philosophy and psychology from the University of Wisconsin-Milwaukee, Ms. Spicuzza pursued a career in arts and entertainment. She returned to UWM in September 1996 to complete a Master's degree in philosophy. Soon after, she took courage to forgo her formal studies and pursue a life in arts and film.

FilmMaker Magazine writes:

"seasons & a muse arts and film production corporation, founded by artist/filmmaker Jeanne Marie Spicuzza in 1993, carries a slate of projects, including the much-anticipated feature film BREATH OF GOD, the story of twelfth-century visionary composer and abbess Hildegard von Bingen. David Lynch, Protozoa Pictures, Vincent Ward and the Vatican endorse the project, over 12 years in development..."

– Filmmaker Magazine: The Magazine of Independent Film

seasons & a muse create the best depiction of Hildegard's story, and the best film, we can. Thanks for prayers and blessings from the Sisters at the Abbey of St. Hildegard in Eibingen, Germany, The Dwelling Place Retreat House in Milwaukee, Wisconsin, and others.

There are over one million world wide web sites on Hildegard von Bingen.

seasons & a muse receive hundreds of unsolicited letters and emails from fans around the world ages 10-90 expressing anticipation for the film's release! Please continue writing. Thanks to everyone for support and inquires!

Visit the movie web site or contact breathofgod@seasonsandamuse.com for details.

---

seasons & a muse are in development of MAKING ANGELS, a feature film written and produced by Jeanne Marie Spicuzza.

A caterpillar is most vulnerable just before it becomes a butterfly...

MAKING ANGELS is a spectacular tale of taking risks and winning dreams. Monica, an African-American novelist with a bad case of writer's block, struggles to uncover the truth about her past. She finds Claire, her birth grandmother and secret patron, and her half-sister, Dorothy, a blond-haired, blue-eyed southern belle. The three welcome Wilamena, who left her cheating husband with nothing but a fine set of custom-designed Armani luggage, and Sadja, a beautiful ballerina with the clock rapidly ticking on her career. Together, the five women support each other through five months of the courageous choices necessary to achieve the highest of arts-- hope, and the truly inspired life.

Incredibly gifted A-list actors bring richness and light to our story! Multi-platinum music producer Dito Godwin ('No Doubt') supplies major recording artists for the movie soundtrack! The movie includes a special scene from the world-famous Nuyorican Poets Cafe with acclaimed spoken word artists and performance poets. DaimlerChrysler, our corporate sponsor, will provide all vehicles used during the production.

Visit the movie web site or contact makingangels@seasonsandamuse.com for further details.

Watch for Making Angels the novel!

---

seasons & a muse are in post-production of Night Rain, an exciting new thriller from Jeanne Marie Spicuzza.

When you shoot a movie, make sure it kills.

Night Rain is a redemptive story about an actress unwittingly hired by her own stalker to make an independent movie about a famous unsolved Hollywood murder from the 1940s, but she and her group of young indie filmmakers soon find themselves the subject of their own terror. Based on actual events.

Visit the movie web site or contact nightrain@seasonsandamuse.com for details.

---

seasons & a muse and Seasons & a Muse Productions, LLC are in release of THE SCARAPISTTM, a *NEW* psychological thriller and "psychodramady," an innovation of cinema! THE SCARAPISTTM is based on a bizarre and horrifying true story of seduction, depravity and betrayal!

The doctor is out... of her mind.

THE SCARAPISTTM is the chilling real-life tale of a writer entangled in a debilitating web of shame, lies and manipulation. Seduced into treatment that begins a hell-ride into psychological torture, the writer embarks on a personal journey through the dark night. But will she reach the light?

Visit the movie web site or contact thescarapist@seasonsandamuse.com for more details.

THE SCARAPISTTM on VOD, and merch like DVDs, limited edition posters, books, T-shirts and more, available now!
---
seasons & a muse release FIELD DAY, a high definition digital film!
Sometimes the horrors of the past are the lessons of the future.
field day - (n) 1. a. A day set aside for sports or athletic competition; b. An outdoor meeting, social event, or festivity; c. A day for military exercises, maneuvers, or display. 2. Informal. A time of great pleasure, activity, or opportunity: The media had a field day with the sensational story.
A group of unsuspecting youths find out what history is all about in this stunning and surreal tale of war and reckoning.
Cinematographer John O'Shaughnessey ("Shooter") makes his directing debut with producer Isabelle Stead ("Edge of Nowhere"), composer, musician and music director Guy Hoffman and costume designer Lisa Ormiston ("Bathing in Absentia"), who help bring our story to life! Starring Jeanne Marie Spicuzza ("Naked"), FIELD DAY premiered at Raleigh Studios in Hollywood, California on October 29, 2004, to much enthusiasm and praise! The film appeared on the Digital Video Networks Diamonds DVD through Jon Hemmings and Screen International in the U.K. in November 2004! In the wake of its U.S. release in February 2005, FIELD DAY ranked in the top 100 with Amazon.com "Early Adopter Art House & International" buyers for eight consecutive weeks! The film's theatrical premiere in the U.K. was held on August 15, 2005, in conjunction with the Portobello Film Festival and Filmmakers Against War! Jeanne Marie Spicuzza made a special appearance with great support! A percentage of profits from sales of the DVD go to Catholic Relief Services!
---
seasons & a muse are a dynamic entity, made up of artists who care. Our goal is to create and commune with as many people as possible.
Special thanks to everyone working in faith, and believing in us, Jerry Schroeder, Laurie Hertz, Raymond Mess, Hippy Rick, Rick Rosenthal, Andy Howard, Len DacQuisto, Alex Colby, Dale Kaminski, Joseph Berman, and many, many others.

Photo of the chapel of St. Rochus in Bingen, Germany, by Jeanne Marie Spicuzza
For general inquiries,
send an email to info@seasonsandamuse.com
or contact us at:

seasons & a muse
p.o. box 5849
playa del rey, california 90296-5849
U.S.A.

310.827.6495 ph
310.827.8166 fax